Description
Highlight
100% satisfaction guarantee

100% handmade, 100% fresh, Zero Preservatives, Zero Colourings, Zero Flavourings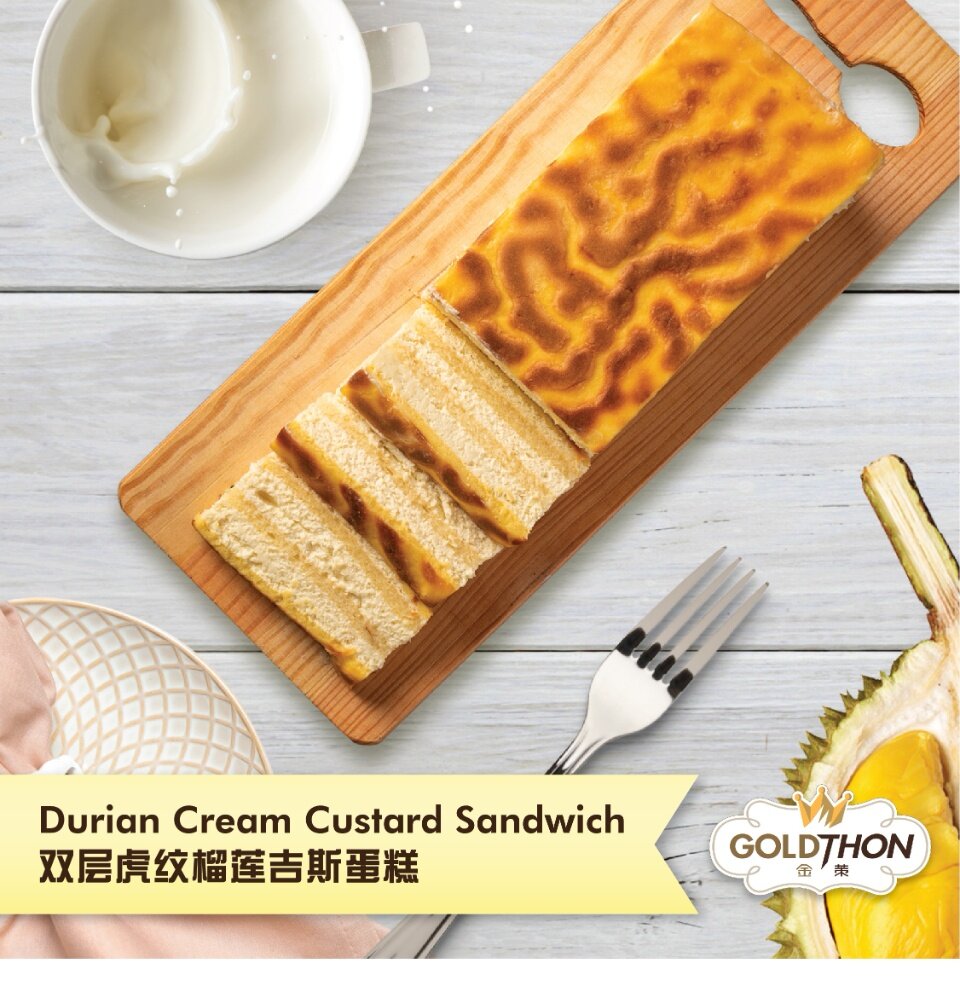 Durian Cream Custard Sandwich (Tiger Stripe) 250g
Guaranteed that you never had such amazing cake ever.
The tiger stripe is made by generous amount of egg yolks that creates the intense yolky and creamy aroma.
Durian custard is made with 100% fresh durian paste with no flavorings, no preservatives and no durian essence.
Two ways of noming this durianlicious cake.
Defrost it for a short while and it will turn into Durian Ice Cream Custard Sandwich!
Let it defrost for slightly longer, the custard will "pop" and melt in your mouth.
Can't imagine how great this sandwich is? Order now and I assure you will fall in love with it!
双层虎纹榴莲吉斯蛋糕 250克
简称虎皮蛋糕。
烘培师傅诚意十足,使用多颗蛋黄打造,清晰诱人的虎皮,蛋香浓郁。
吉斯酱则采用自家果园榴莲果泥,100%新鲜,毫无添加。
建议大家两种吃法:
短暂解冻,榴莲吉斯酱瞬间口感与冰淇淋相似!吃起来就像冰淇淋蛋糕。
解冻时间长一些,你将会吃到榴莲爆浆夹心的感觉,口感震感,榴香长留。
想象不到这多层次的爆浆感?赶快下单订购,品尝一口就知道了!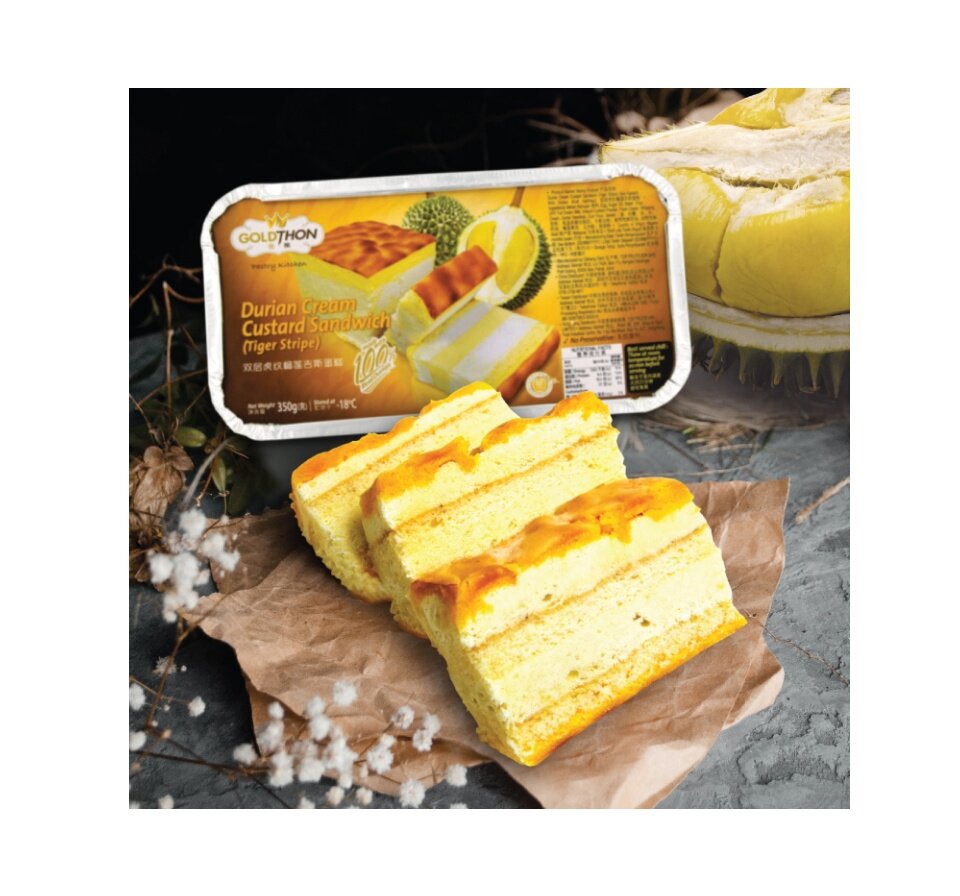 Reviews (4)
view all
back
What's in the box
One box of Durian Cream Custard Sandwich (Tiger Stripe)