Description
Highlight
100% satisfaction guarantee

Durian freshly collected, packed and processed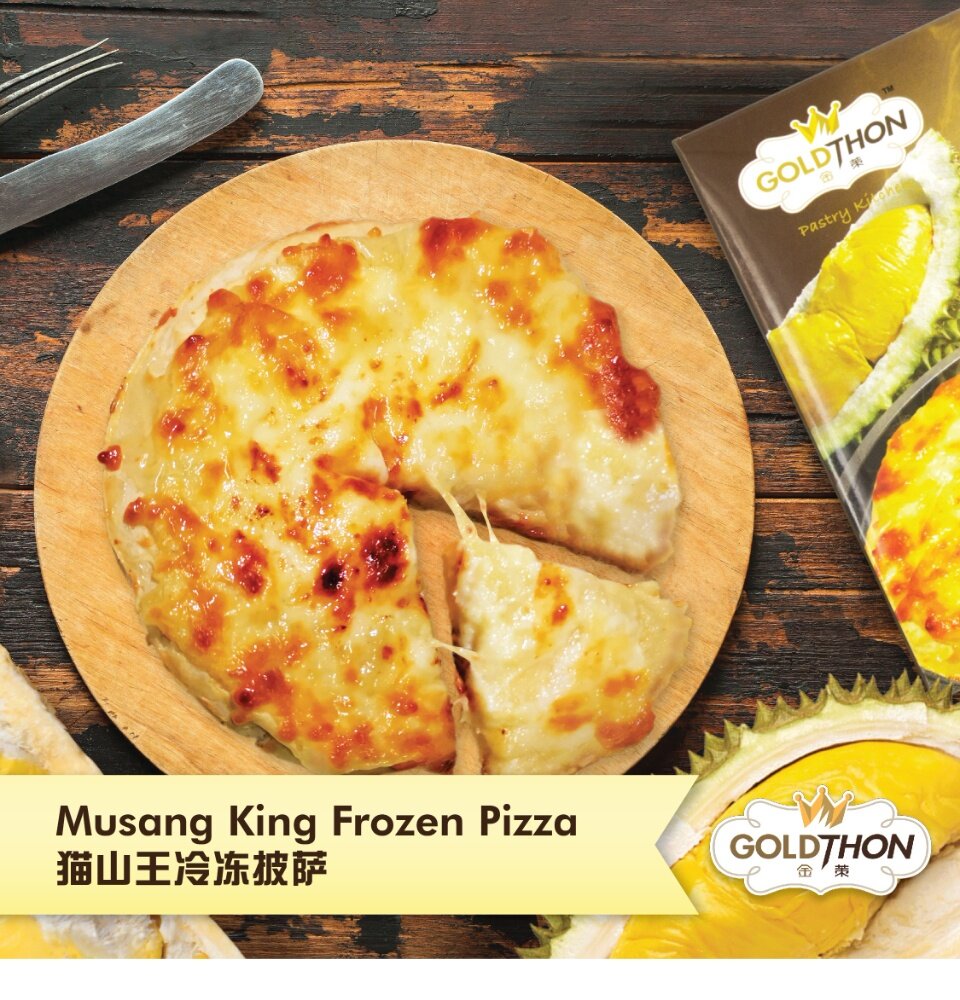 Musang King Frozen Pizza 猫山王冷冻披萨
Our durians are freshly collected, packed, and processed to our delicious Musang King Frozen Pizza!
Our dough is exclusively made by our chef. With our freshest Durian paste, soft and chewy crust, together with other toppings, Gold Thon presents the best combination, Musang King Frozen Pizza.
我们的榴莲都是新鲜采集,鲜开鲜包,生产成美味可口的猫山王冷冻披萨!
披萨的面团是由披萨师傅独家秘制。
新鲜的榴莲果泥搭配松软可口的饼皮,再加上与其配料,金茦为你带来最美味的猫山王冷冻披萨
Why Musang King?
Musang King or Mao Shan Wang (D197), the title of Cat Mountain King perfectly with its bittersweet, rich, and creamy texture that you would taste again and again!

为什么猫山王?
如其名,榴莲之王,猫山王的浓郁苦甜味足以让您回味无穷!
Consume Method/使用方法
• Defrost the pizza at room temperature for 15mins 在常温底下解冻15分钟
• Pre-heat the oven to 200'c - 220'c 将烤箱预热至200'c - 220'c
• Bake the pizza for 13 minutes until it turns brownish 将披萨放入烤箱烘烤13分钟,直到披萨烤至金褐色。
Reviews (0)
view all
back
What's in the box
One box of Musang King Frozen Pizza